The UK's 1st Which? Approved care alarm service
We've supported over ¼ million people and their families with personal alarms.
Join our life-saving elderly alarm service today with a 30-day money back guarantee and get peace of mind for you and your family.
The UK's 1st Which? Approved care alarm service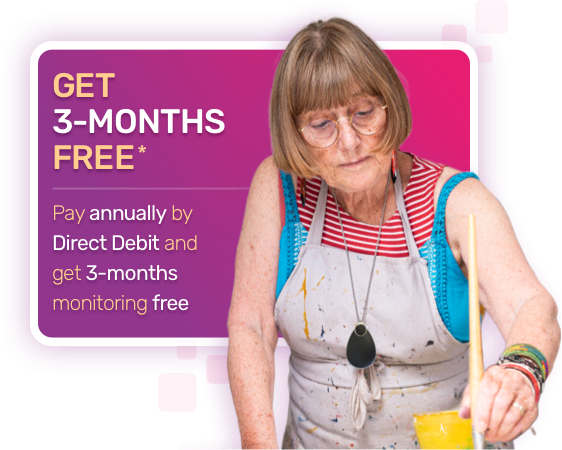 Elderly alarms: a reassuring solution for independent living
Our range of alarms for the elderly and vulnerable are designed to offer flexible and affordable peace of mind and can assist with independent living. With care alarms that can raise an alert if needed when in the home or garden, or elderly care alarms that work when you're on the go anywhere in the UK, we have an option that's right for everyone.
Who is the alarm system for?
Tell us who will be using our personal alarm service so we can help you choose the best care alarm for your circumstances.
How will a care alarm help you?
It's a disturbing fact that 1-in-3 people over 65 will have a fall this year1. Falls can have a long-term effect on confidence, impacting independence and mobility.
Taking Care's alarms for the elderly will help you remain independent by providing a way to get help, day or night, in any emergency. Research has shown that having an alarm device reduces overall hospital admissions in older adults by 50% and by 44% where admissions were due specifically to falls2.
What is a care alarm?
Alarms for the elderly provide a way to call for assistance should you fall, feel unwell, have a medical emergency or be in distress.
At the touch of a button, you are quickly connected to our 24/7 Emergency Resolution Team who will arrange help from nominated contacts or the emergency services.
You can choose a care alarm with wearable options and features to suit you.
Some elderly alarms can be worn as a pendant or around the wrist like a watch.
Features like fall detection and GPS tracking, along with always-in-reach emergency buttons for the elderly, provide extra reassurance to help you live independently.
How does our personal alarm service work?
Not everyone has family or friends who live nearby and can respond in an emergency, or you may not want to rely on them.
An alarm can help anyone who wants to continue leading an independent and active life, not just the elderly or vulnerable. Emergency medical alarms and other alarm devices also fall under the category of personal alarms.
Independence when you want it; help when you need it
When our expertly trained Emergency Resolution Team receive an alarm call, they will know who is calling and from where.
The Emergency Resolution Team will speak with the care alarm user directly through the alarm equipment.
Even if the alarm user is unable to speak, the team will have the alarm user's emergency contacts and medical information to hand.
They will quickly assess the situation and a family member or friend will be contacted if help is required.
If medical assistance is needed, or family and friends cannot be reached, then the emergency services will be called.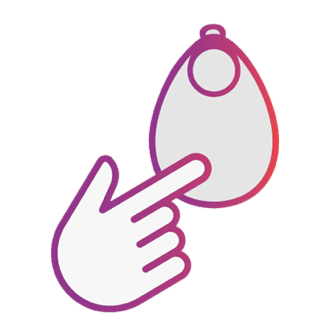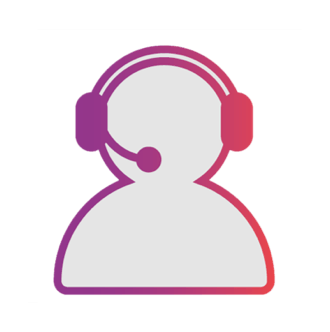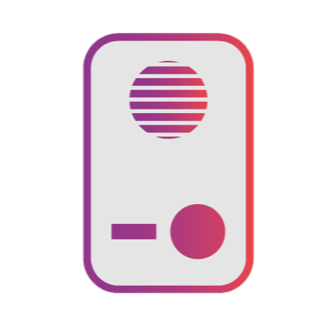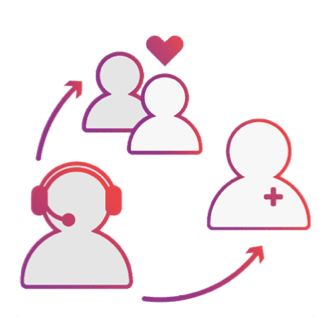 Which type of elderly care alarm are you looking for?
Choose from our range of care alarms and emergency medical alarms to suit every need with a start your 30-day money back guarantee.
Not sure which of our elderly alarms to choose?
Call 0800 085 7371, Monday – Friday, 9am - 6pm, to speak with a Taking Care Sales Advisor.
Compare Alarms
Browse our full range of personal alarms. Compare personal alarms by feature.
Request a Brochure
Download a brochure and receive a copy in the post to share with your loved ones.
Get Your Falls Risk Score
Every 10 seconds, a loved one in the UK has a fall. Find out your risk score in 2 minutes.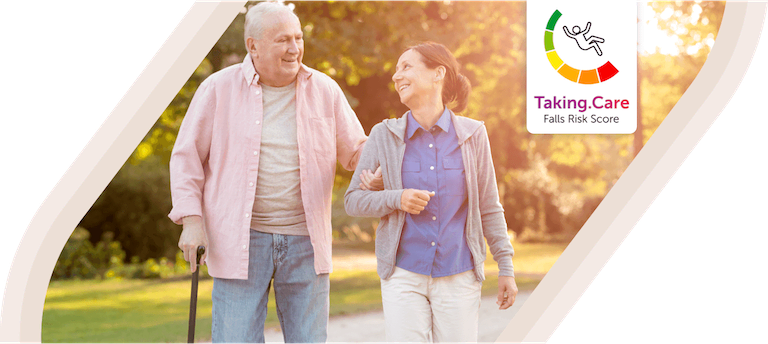 We've supported over ¼ million people and their families with personal alarms
Last year, we handled over 777,000 alarm calls and resolved over 24,000 customer emergencies.
Read Dion's Story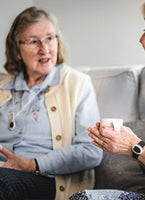 Help was just the touch of a button away when Dion's mother had a fall, thanks to her pendant alarm.
Dion's Mum uses her personal alarm to live independently in her own home. Read how it helped her remain independent and get help when she fell.
Read Alice's Story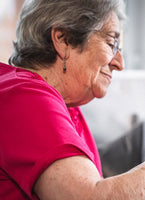 Alice's Gran was won over by the reassurance the monitored alarm service gives her and her family members.
Alice's Gran was sceptical about getting a falls alarm, until she needed to get help in an emergency. Now she loves her Taking Care Personal Alarm Service.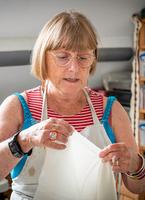 I had been shaken by the realisation that I needed help in leading a more secure life at home. The advice and support from Taking Care was invaluable and has given me the confidence to be brave and more relaxed with this new quality of life.

I am recommending them to all my nervous emerging-from-lockdown friends. Their patience and kindness have been exemplary. Thank you so much.
Mrs Hilary Sage
I can't recommend them enough. They have been great at providing my Mum with support when she needs it. Staff always lovely and my Mum says they have lovely calming voices as she has pressed the buzzer a few times.
Kerry Mitchell
A prompt, efficient and friendly service provided to our mother over the years. Very pleased to recommend.
Paul
On the occasion when my father sadly fell and broke his hip during the night, I received the SOS call within moments from an operative who appeared genuinely concerned and interested in my Dad's welfare. I highly recommend their service and consider the costs they charge to be very reasonable, considering the excellent service they provide and the reassurance it gives.
Tim D
Latest resources and advice from Taking Care
Articles and guides for you and your loved ones, available to read online or delivered straight to your email inbox.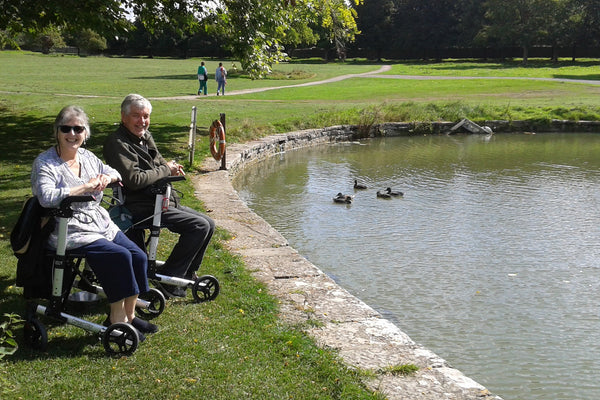 November 16, 2023
How an out-and-about GPS personal alarm helped Hilary and Martin by providing peace of mind and freedom. 
December 6, 2023
Follow these simple steps to ensure elderly loved ones stay warm this winter. Think H.E.A.T to keep safe and warm.
December 5, 2023
We've compiled a list of Christmas activities to support those with dementia and their loved ones this festive period.
November 24, 2023
An intruder was scared off by a customer's personal alarm and was caught by the police.
Why choose an elderly care alarm from Taking Care?
Taking Care is the largest private provider of emergency alert alarms in the UK. We have been providing alarm services for more than 30 years to the elderly and vulnerable.
Award-winning 24/7 Emergency Resolution
We were awarded 'Best Elderly Personal Alarm Specialist' in the GHP Social Care Awards for the life-saving service our three UK-based Emergency Resolution Centres provide.
We are fully endorsed as a Which? Trusted Trader Approved Service, and the first Which? Approved Service for the installation and servicing of personal alarm systems in the UK.
We're part of AXA Health and committed to being a 'Dementia-Friendly' organisation, with a range of dementia alarms and trackers.
Care alarms are used by people of all ages, not just the elderly and vulnerable. We have a wide range of alarm products for everyone. We also offer in-home alarm installation and key safes to help your or your loved ones to live independently.