Medical conditions
Learn about common health issues that affect the elderly, how to prevent and manage them, and maintain a high quality of life. Gain valuable insights for healthier living for yourself and your loved ones.
Get Your Falls Risk Score
Every 10 seconds, a loved one in the UK has a fall. Find out your risk score in 2 minutes.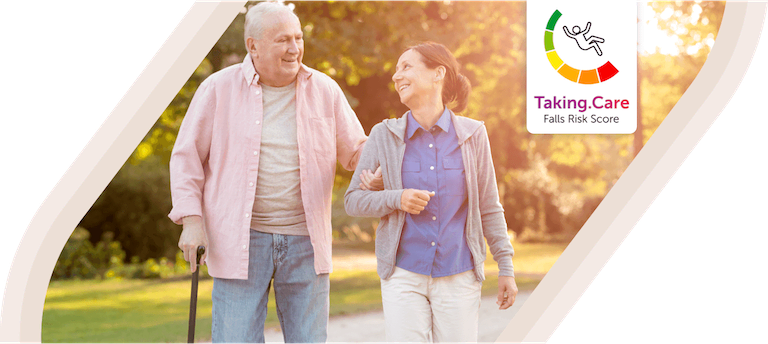 Get advice for healthy living in later life - stay active, prioritise mental health and maintain a balanced diet.
As we age, it's important to prioritise mental health by staying connected, doing fun activities, and seeking professional help if needed, leading to a positive outlook on later life.
Over 850,000 people in the UK are currently diagnosed with dementia. Our guides and articles provide you with information to recognise the signs of dementia and support your loved ones who may be living with the condition.
How we can help
The features available with panic buttons for the elderly can vary, so it's important to find the right kind of personal alarm service for your needs, whether it's for yourself or a loved one.
Not sure which personal alarm to choose?
Call 0800 085 7371, Monday – Friday, 8am - 6pm and Saturday, 9am – 5pm, to speak with a Taking Care Sales Advisor.
Elderly care experts answer biggest questions about medical conditions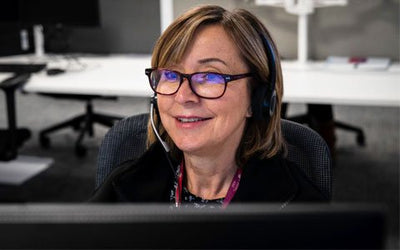 What is a common medical condition in the elderly?
How can we prevent health problems in old age?
Who to contact if you're concerned about an elderly person?
Read Alice's Story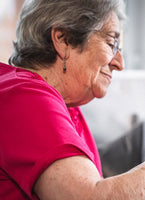 Alice's Gran was won over by the reassurance the monitored alarm service gives her and her family members.
Alice's Gran was sceptical about getting a falls alarm, until she needed to get help in an emergency. Now she loves her Taking Care Personal Alarm Service.
Read Dion's Story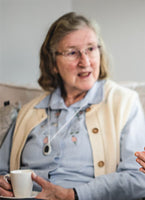 Help was just the touch of a button away when Dion's mother had a fall, thanks to her pendant alarm.
Dion's Mum uses her personal alarm to live independently in her own home. Read how it helped her remain independent and get help when she fell.