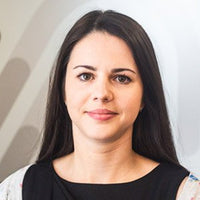 Lauren Frake
Customer Services Manager
---
Customer support
Independent living
About me
Lauren has worked in Taking Care's Customer Service team for 10 years. She is dedicated to ensuring customers receive the best possible service. In her role, Lauren talks with customers every day and her team resolve a broad range of customer inquiries, including billing and upgrades.
Spotlight on Carers report
Our "Spotlight on Carers" report looks at the issues that millions of unpaid carers face, including those who feel trapped caring for elderly parents in the UK. One in two adults feel that they will have no choice but to care for their elderly parents when they become too frail, and many raised concerns about access to care options in their area.
The report explores attitudes towards caring for elderly parents and the barriers that adults in the sandwich generation face to accessing care support for their frail relatives.